Setting the location of the legend on the chart
Let's have a look at the following chart: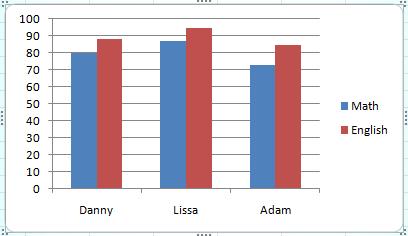 At the right hand side of the chart, you can find the legend which gives you information about the meaning of the chart's colors: Blue means Math, and red means English.
You can change the legend's location on the chart by following these steps:
1. Select the chart by clicking it.
2. Choose the "Layout" tab on the ribbon.
3. Click the "Legend" button. A menu will appear: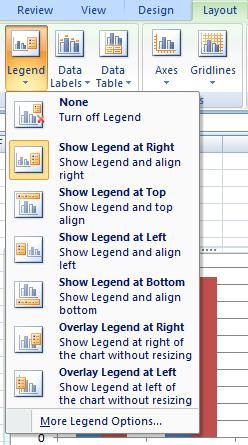 4. Choose the legend location from the different options appearing on the menu.

You can also hide the legend by choosing the first option on the menu ("None").